Commercial Services
Commercial Building owners, facility managers and maintenance mangers we provide emergency services along with contract services as your preferred provider for water, fire, smoke and flood damage to your property. One phone call and we will expertly stop the damage, handle the cleanup repair and restoration process. We will work directly with you and your insurance company simplifying the process for you.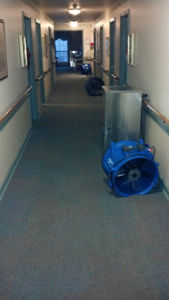 Commercial Water, Fire and Soot Damage
Available 24/7/365 guarantees we are there when you need us
60 minute response time within our service area
IICRC Certified Technicians and Certified Restorers provides expertise you can trust
Fleet of response vehicles geared specifically toward commercial jobs, equipped with latest technologies
We will work directly with your insurance company to help manage any claims
Water, Fire and Soot Damage Restoration Process
Secure the site and assess the water damage
Begin water extraction procedures immediately
Take steps to prevent the growth of mold and mildew
Use our state of the art equipment, including industrial-strength blowers and dehumidifiers to completely dry carpet, floors, walls, and ceilings
We thoroughly remove all traces of soot and smoke from the structure
We thoroughly clean, decontaminate, and deodorize all structural elements as well as light fixtures, equipment, and so forth
Our goal is always to restore rather to replace whenever possible
We understand the shortest amount of down time lessens the loss of income for any size business. We have the equipment and professional manpower necessary at our immediate disposal. We get flood damaged commercial facilities and their contents back to normal quickly and efficiently. We will help you have your business back open and operational in less time.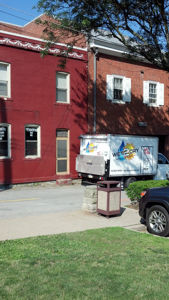 Mitigation Process Benefits
Our process is not only thorough, it is efficient: minimizing down time
Protects the value of your property and ensures the safety of your employees and customers
Your business will be 100% back to normal
Disaster Recovery Program (DRP)
Our team of experts will come visit your facility and help you develop a Disaster Recovery Plan. "AT NO CHARGE".
For more information
Disaster Recovery Program (DRP)