Water, Fire and Smoke Damage Emergency Services
The 1st 24 hours is crucial. Leaving water unattended will result in structural damage and microbial effects.
Help is on the way! We will:
Immediately secure your home and minimize further damage
Immediately begin cleanup, mitigation, and restoration services to have you back in your home as quickly as possible. During this traumatic time, we will work quickly and efficiently to restore your home to its pre-loss condition. It will be as if nothing ever happened at all
Perform water extraction when needed
Provide drying equipment to begin the remediation process
Partner with you and your insurance company during the entire process to make sure you are not burdened unnecessary, financially or otherwise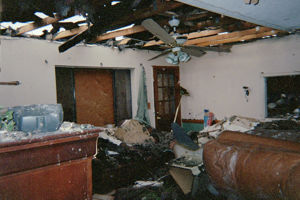 Wet2Dry Solutions Emergency Mitigation Services Include:
24/7/365 immediate response
Remove bulk water-absorb, drain, vacuum, or pump out
Psychrometrics—the understanding of thermodynamic properties of moist air, enabling us to determine the most effective drying strategy
Setup drying systems

Axil Air Movers—Evaporation through direct air movement
Dehumidifiers—using LGR and/or Desiccant units to decrease length of drying process
Drying Chamber—creates a controlled environment by isolating the relevant impacted area

Daily monitoring, mapping to completion of drying process
All appropriate forms submitted to the owner and the insurance company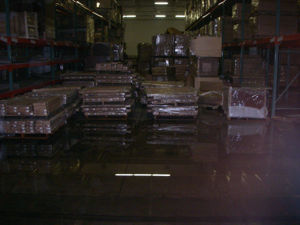 Who to Call
Wet2Dry Solutions is Southwestern Pennsylvania's water damage expert. We are available 24/7 and have a 60 minute response time. Immediate multiple steps are required to avoid structural damage and microbial effects in your home now and in the future.
You place the call and we handle the rest!
Common Property Damage Causes
Rainfall
Snowmelt
Ice Damming
Bathroom Leaks
Pipe Leaks
Roof Leaks
Pipe Bursts
Improper Drainage or Grading
Sump Pump Backup or Failure
Appliance Water Supply Lines
A/C Condensation Drains
Hot Water Tanks